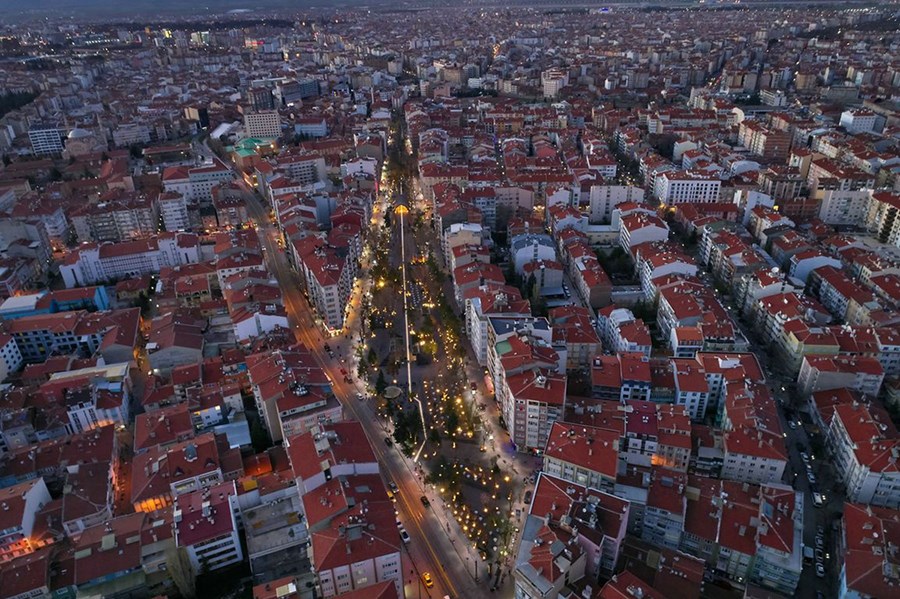 Under the leadership of Kazım Kurt, Odunpazarı municipality changed the face of Hamamyolu Street, one of the busiest places in Eskisehir, with the Hamamyolu Park and Square Arrangement project (Hamamyolu Urban Deck). The Hamamyolu project, which includes Art Bridge, Library, OKEP, cafe areas, children's playgrounds, baby care room and pools, has managed to win many architectural awards in the international arena.
Finalist in the category 'Best Public project designed' at the 2016 World Architecture Festival, Berlin
Most successful historical transformation in the "13th City and Life Awards" of the 2017 New Pursuits Initiative Platform Association
2017 WAN Awards Finalist in 'Urban Design' category
2017 Pioneer European Architecture Forum (LEAF) Awards 'Urban Design of the Year' award, London
2017 Pioneer European Architecture Forum (LEAF) Awards Finalist in 'Best Development Project of the Year' category, London
2018 Cityscape Awards 'completed public, cultural and Tourism Project' 1st Award, Dubai
2018 Architizer A + Awards 'Architecture+ Urban Transformation' category Special Jury Award, Newyork
2018 World Architecture Community Awards 'Best Completed Project' Award
2018 World Architecture Festival 'Best Urban Landscape Project Of The Year' Finalist, Amsterdam
2019 LIT Lighting Design Awards 'Street Lighting' category winner, Los Angeles
2019 Turkish freelance Architects Association Architecture Awards 'Building category' award
Awarded in the Urban Planning/ Landscape Architecture category at the International Architecture Awards, organized by the Chicago Athenaeum and whose jury members are formed every year by outstanding architects, academics and architectural critics of a different country.